Patient Lift and Ceiling Track Systems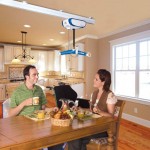 People are generally heavy!  There's no doubt about it!  Assisting a loved one with wheelchair movement is one thing, but working out bedroom and bathroom details is tough!  Our friends at ArjoHuntleigh have developed a wide array of patient lifts and track systems that assist those in need of moving in and out of bed, in and out of a wheel chair, and onto bathroom and bathing duties.
We also install Ceiling track systems from ArjoHultleigh.   These are aides that always involve a lift, and help convey a person from one part of a room to another.  Or, in some extreme cases, from one room to another.
Bathroom Remodels
Kunkel Construction is capable of adding completely new bathrooms to your home to accommodate the needs of the residents.  However rarely is this a need or a desire, when existing bathrooms simply need some modifications.  We can assist in modifications & Additions to bathrooms in the following ways:
Wider Doors and Turnaround Space – Bathrooms are not often designed for wheelchair accessibility.  We can help modify your bathroom through the replacement of the door with a curtain, the replacement of vanities with smaller items, and the rearrangement of bathroom fixtures.
Building Wheelchair Accessible Showers -A wheelchair accessible shower can be an incredibly beneficial update to a bathroom.
Sink and Vanity Modifications- Replacing a vanity for a smaller unit can provide roll-up space for a seated individual.  The height can be set accordingly as well.
Bathtub modifications- A wide variety of bathtubs are available that can be of the walk in or step in variety that add a high level of safety to the home.
Toilet modifications-We raise, and lower toilets depending on the needs discovered during a in home assessment.
Lifts can also be a part of a bathroom design
Water faucet controls- Extended arm controls help residents who need to reach from a seated position, or who have limited mobility in their hands.
But My Bathroom is….
Before you even say it, we know, your bathroom is small, special, odd shaped, and has a window in a tough spot.  To be honest, we've head it, and seen it all.  Sometimes it is necessary to move a sink and toilet in favor for a walk in shower with a sink built in.
Turn an Entire Bathroom into a Shower Room
Kunkel Home Modifications is among the first in the nation to offer complete bathroom to shower room retrofits.  Basically, consider turning your entire bathroom in to a protected, waterproof shower room!  Sinks and toilets can stay in place or have their fixtures replaced with more water resistant models, and walls can be updated with waterproof materials.
Lift and Track Systems